7 of The Best Free Image Sources for Your Content
---
If you are managing a website, then there is a big chance that you need beautiful images. Either for articles on the website, social media (you know that in some cases that social media posts with pictures catch more attention, right?) and many other things besides.
There are so many stock image sources that have beautiful images on their sites, but a lot of them required us to pay. Here I listed some of my favourite free image sources that you can check out and yes, most of them are free! You're welcome!
Most of the photographs on the websites are under the creative commons public domain dedication, which basically means no copyright. You can copy, modify, distribute and use the work, even for commercial purposes, all without asking permission. An attribution is always appreciated though.
Let the journey to the best free image sources begin.
Gratisography
You can find more than 150 beautiful pictures that were photographed by Ryan McGuire here. The photos are all high-resolution and cover various subject matter(you'll need to browse the website for photos are there is no search box or categories). Ryan also adds awesome pictures every week. I personally love the photo styles and colours.
Jaymantri
Jay Mantri is a designer dedicated to upload 7 new photos every Thursday / every week. All the pictures here are great. His collection of pictures are all taken with his unique style. Jay has his own perspective, which I mostly enjoy.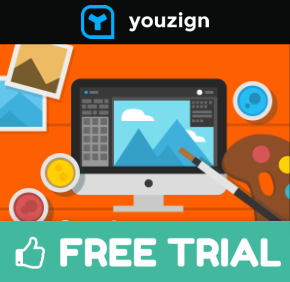 SplitShire
Stock photos in SplitShire great. You know simple (yet beautiful) shots that you wouldn't think you need, but find a use for. In SplitShire you can also browse by categories.
Unsplash
There are too many beautiful pictures on Unsplash. This is probably my favourite site to find free awesome images. Trying to find suitable pictures for your need on Unsplash will inevitably mean quite a lot of time spent wandering around the site and enjoying the beautiful photos.
Picjumbo
This is another cool website that provides free images. Besides providing free photos for personal and commercial works, Picjumbo also lets you become a Picjumbo premium member. You need to pay for $6/month and you'll get unpublished photos, upcoming and complete collections direct to your email.
Stocksnap.io
The first thing I am really grateful about is that this website has a search box. Of course it comes in handy to search through the huge selection of awesome pictures that they have. Good quality stock photos and a super easy to navigate website.
GetRefe
Getrefe has 3 options for using their website. One is totally free, which is suitable for designers, bloggers and freelancer. There is also the $10 /pack option where you'll get curated monthly packs. Getrefe states that this option is a great value for freelancers, bloggers and small agencies. The last one is the $5/photo, which they say is perfect for professionals.
There you go 7 of the best free image sources on the web. As many people say that a positive image will bring out a positive emotion (and positive result of a campaign) so take advantage of this list and go find images that can work for your projects.
Last but not least, do you have any free image sources that you use? Why not share them with us?
Want access to 100,000 copyright-free high-quality isolated stock photos (and over 150,000 extra HD images)? Youzign partnered with isolated photos specialist Lifetime Stock to bring you an exclusive lifetime special this week! Click here to be the first to know.
---