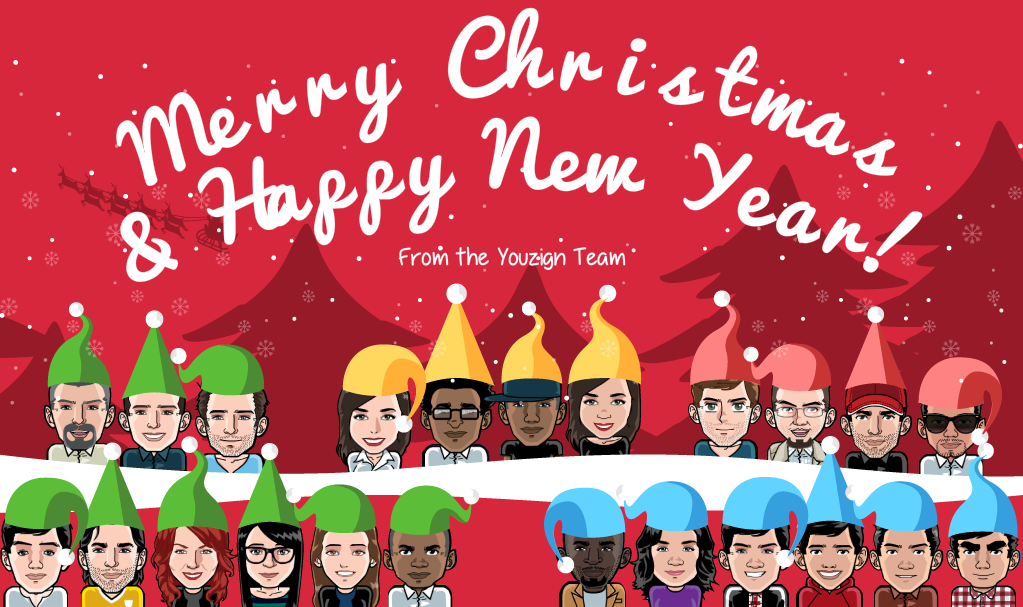 How to make the most of the Christmas season with Youzign
---
Without a doubt, one of the key strategies in any business is building a strong customer relationship! Simple deeds such as sending greeting cards, throwing holiday discount coupons or updating your social media banner with a holiday theme can go a long way in nurturing a loyal community, leveraging customer engagement as well as sales.
However, as a hard-working marketer, you may not have sufficient time to create these perfect holiday graphics and so, we've loaded up these Christmas and New Year templates to help you share your gratitude and warm wishes to everyone just in time!
These holiday templates include
– Christmas and holiday icons
– Christmas coupons
– Christmas gift certificates
– Christmas cards
– Christmas flyers
– Christmas Facebook and Twitter covers
– and more!
Here are some of the 52 Christmas graphic templates (and still counting each day) now available in Youzign.
1. Facebook covers
Violet Pines

Christmas in Gold and Green

Dentist Christmas

2. Twitter cover

Christmas Magic
Christmas Wreath

3. Video Lower Third
Merry Christmas

4. Facebook Ads

Mobile Apps Red Sale

Christmas Sale

5. Google Plus Headers
Christmas Wreath
6. Product Cover
Ebook Cover Christmas Carol

7. Gift Certificates
Christmas Gift

Gift Certificate
8. Coupons
Christmas Discount
9. Flyers
Seasons Greetings A6
Christmas Party

Plus, we've added tons of Beautiful holiday icons to spruce up your designs. These are readily accessible inside the editor:
Christmas is a great time to communicate with your customers, and with these templates and icons there is no reason not to : )
Simply head over to youzign.com/templates to get any of these templates, customize it and send it to your customers today!
If you don't see all of the newly created Christmas templates on your account, you may need to subscribe to our Club service. This gives you access to 100 templates more each month. Feel free to check out our risk-free trial here.
By the way, another awesome way to promote your product this Christmas is with our newest WordPress plugin called BannerSuite, which is coming out this week.
BannerSuite is a revolutionary WordPress-based promo application that gives you the power to run several campaigns and promotions to your sites visitors. It comes with really amazing features including the ability to to filter through traffic by geo-location, real-time reporting and analytics and even a handful of templates (see some samples below).
You can signup here for free to join the Early Bird list and be the first to know once BannerSuite goes live this week. Go here to signup now!