The Importance of Clear Pricing Table Design
---
Pricing tables are an essential tool when it comes to communicating the value and the various benefits that your business offers to consumers. Effective pricing tables help users compare the different features quickly, so that they can easily decide on a purchase. If people can see the value in your offer through a clear pricing table design, they are much more likely to become a paying customer.
However, if users can't notice the value in the products or services immediately, chances are they will spend their money elsewhere. So, if you are determined to increase your sales and profits, it is essential that you understand the importance of a clear pricing table. In this article, we will share useful information on what makes for an effective pricing table design.   
Is your pricing table "clear" enough?
At first glance, most pricing tables are clear. They all contain useful information, comparison numbers and percentages that are easy to read and understand. But still, there is a huge difference in terms of effectiveness. An effective pricing table must be simple, but at the same time it should clearly distinguish the prices and features of the different products & services that you offer.
An effective pricing table helps users choose the most appropriate product or service for them. It doesn't communicate too much or too little; it offers just the right amount of relevant information to help users distinguish between offerings.


Although people intuitively assume that an information-rich pricing table should leave a good impression on users, experience shows otherwise. The more information you cram into a table, the more time "difficult" your pricing table is for the users, because they have a lot to absorb.
One of the major points of a "clear" pricing table design is that it communicates differences in the offerings instead of similarities. If the pricing table doesn't present a clearly visible distinction between two or more options, it may appear confusing and useless to a potential paying customer.
Another important thing to consider when speaking of a clear and effective pricing table is proper presentation of the prices of the various offerings. The price should be the first thing visitors see when viewing a business website.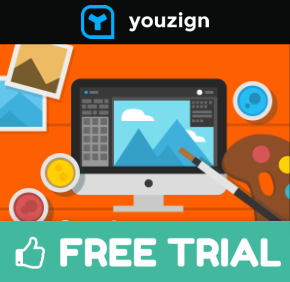 Effective pricing table design is the essential defining feature of any successful offer
Whether it is about creating an eye-catching website or a pricing table, design always plays a crucial role. While a proper, effective design can move your business on the track to success, an improper design that lacks essential components can have the opposite effect on customers. The layout, headlines and fonts – all have to be combined well and integrated with care.  
The structure of most pricing tables is horizontal, as horizontal tables are easier to follow when comparing offers, due to the positioning of various features. However, this is not a rule set in stone – it depends on the complexity of the information you want to present.
Proper emphasis adds value to your pricing table design
If you are to offer more than two different products or services, it is always good to emphasize one particular option. This is common practice that helps customers make their decision more easily after considering clear differences between the options offered. With an emphasis on one particular product or service, you can quickly attract the attention of your users towards one specific offering.
Based on practice, most businesses choose to emphasize the most popular offering. This doesn't refer to the most expensive or the least expensive offering, as they will both fail at meeting your goal. Going to extremes does not attract customers; emphasizing the option that's "just right" and not too expensive or too simple, will hit all the right buttons. It can seriously increase your sales and help you grow your business.
Speaking of emphasis, there are various ways to emphasize a certain offer. You can use different colors, frames, backgrounds, badges, and a variety of different effects to make that special offer stand out on your pricing table. Don't hesitate to get creative, but remember that going too far with the effect can backfire and have a negative effect.
Another important thing to consider is the number of options you want to offer on your pricing table. If you think "the more, the better" is a good mantra, you'll be surprised to hear that this approach can hurt you when it comes to pricing table design. Even though more options give people a wider range of choices, keep in mind that having too many options will make it harder for them to decide. On average, the most successful solution is to have about five clearly presented offers on your pricing table.
A Youzign designed pricing table is your key to increased sales   
If you are wondering how to present your best offer to target customers, it's always good to consider the power of an effective pricing table. Since the most effective pricing tables are those with a clear pricing table design, Youzign may just have what you need.
Youzign pricing table templates can help you save not just time, but money as well. These attractive templates will save you the money you'd otherwise spend on a designer who may not quite get your vision of a fabulous pricing table. More importantly, Youzign templates are designed from the get go to increase conversions by improving the visibility of your offerings, and this leads to increased sales for you and your business.
In a world full of numerous low-quality templates, Youzign stands out with its wide variety of effective pricing table templates. Regardless of the type of platform you want to use for your perfect pricing table, we let you experiment and preview pricing table designs. This will help you choose the right template that will work best when attracting potential customers.
Pricing tables are popular for a reason
They have become an essential tool for any successful online business website. They can add value to your offerings and help you reach your business goals. But, if they are not created well, they can become the tombstone of your professional career.
A clear pricing table will help users decide on the most suitable offering for them, based on their needs and preferences. That is exactly why our amazing Youzign pricing table templates are what you need. They are subtle but clear, easy to read and understand. They can help you reach your target audience and communicate your message in an effective manner even if you use our examples straight out of the box.
Click here to open pricing table templates in Youzign
So what important factors do you consider when designing your pricing tables? Do you agree on the advantages of a clear pricing table design? Let us know in the comments below!